The Unknown Industrial Prisoner
By David Ireland, 1971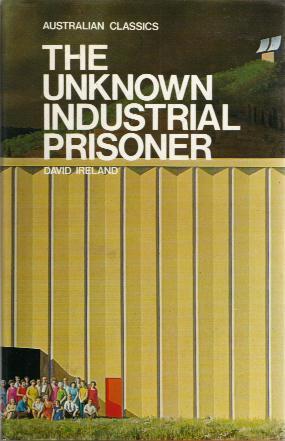 I seem to have an obsession with novels composed of fragments.
Long forgotten (buried perhaps?) and probably overdue for a reappraisal. It's not hard to see why this won the Miles Franklin Award. It simultaneously reinforces and challenges Australian cultural mythology. The larrikin and anti-authoritarian spirit of the working class is celebrated as well as unmasked as wilfully ignorant and self destructive.
It also lays bare the roots of inequality in Australia, through the framing of relations between the bosses and the workers. It's easy to view inequality and capitalist excess as a product of the last 30 years—this novel shows that the same questions have been present in Australian society for much longer. It's a meditation on alienation, labour and multinational capitalism, as much as it is a story about mental illness and masculinity. It holds a mirror to the Australian working class, and reveals an ugly reflection that's also worth celebrating.